Royal Canadian Mint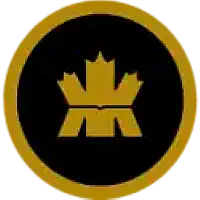 The Royal Canadian Mint is known for its high-quality numismatic and investment coins, which are recognized worldwide for their purity, design, and craftsmanship. The Mint produces a wide variety of coins, including circulating coins in various denominations, commemorative coins celebrating Canadian culture, history, and achievements, as well as special edition coins for collectors. In addition to producing circulation coins and numismatic coins, the Royal Canadian Mint is also a major player in the global bullion market. It produces gold, silver, platinum, and palladium bullion coins and bars that are sold to investors and collectors around the world. The Mint's bullion coins, such as the Gold Maple Leaf and Silver Maple Leaf, are highly regarded for their purity and quality, and are considered among the world's most popular and trusted bullion coins.

The Royal Canadian Mint is also involved in the production of coins and medals for other countries, as well as providing a range of services to other governments, including coinage consulting, minting technologies, and secure circulation coin distribution. Apart from its coin production activities, the Royal Canadian Mint also undertakes research and development in areas such as advanced metallurgy, security features, and coin manufacturing technologies. The Mint has a strong focus on innovation and employs cutting-edge technology in its coin production processes, including advanced robotics, laser engraving, and specialized minting techniques.

As a Crown corporation, the Royal Canadian Mint is governed by a board of directors appointed by the Canadian federal government. It operates on a commercial basis and is financially self-sustaining, generating revenue from the sale of its products and services. Overall, the Royal Canadian Mint is a respected institution known for its craftsmanship, innovation, and contribution to the field of numismatics. Its coins are sought after by collectors and investors around the world, and it plays a key role in producing and distributing Canada's circulating coins, as well as serving as a global leader in the production of bullion coins and medals.